The Beaches of La Maddalena
17 June 2019
The beaches of the island of La Maddalena are all easy to reach, both by land and sea.
La Maddalena panoramic road
Thanks to thepanoramic road, which runs parallel to the coasts of La Maddalena, many bays can comfortably be reached. The first beach we reach driving up north is Spalmatore beach. Thanks to its
cone-like shape reaching into the open sea, it is well sheltered from winds and currents. Because of the cleanliness of its waters and of the services it offers, Spalmatore beach was awarded a Blue Flag. Spalmatore has an unmistakable character: It is guarded by two pink promontories shaped by the wind, its clear sand bathed by the blue and transparent water of the sea. Near the beach the water is shallow, and it becomes deeper as you move away from the shore. Continuing along the panoramic road, just over one kilometre from Spalmatore beach, we arrive at the inlet of Cala Lunga. This bay is characterized by the colours of the sea, which is similar to a swimming pool: with a blue, striped turquoise bottom.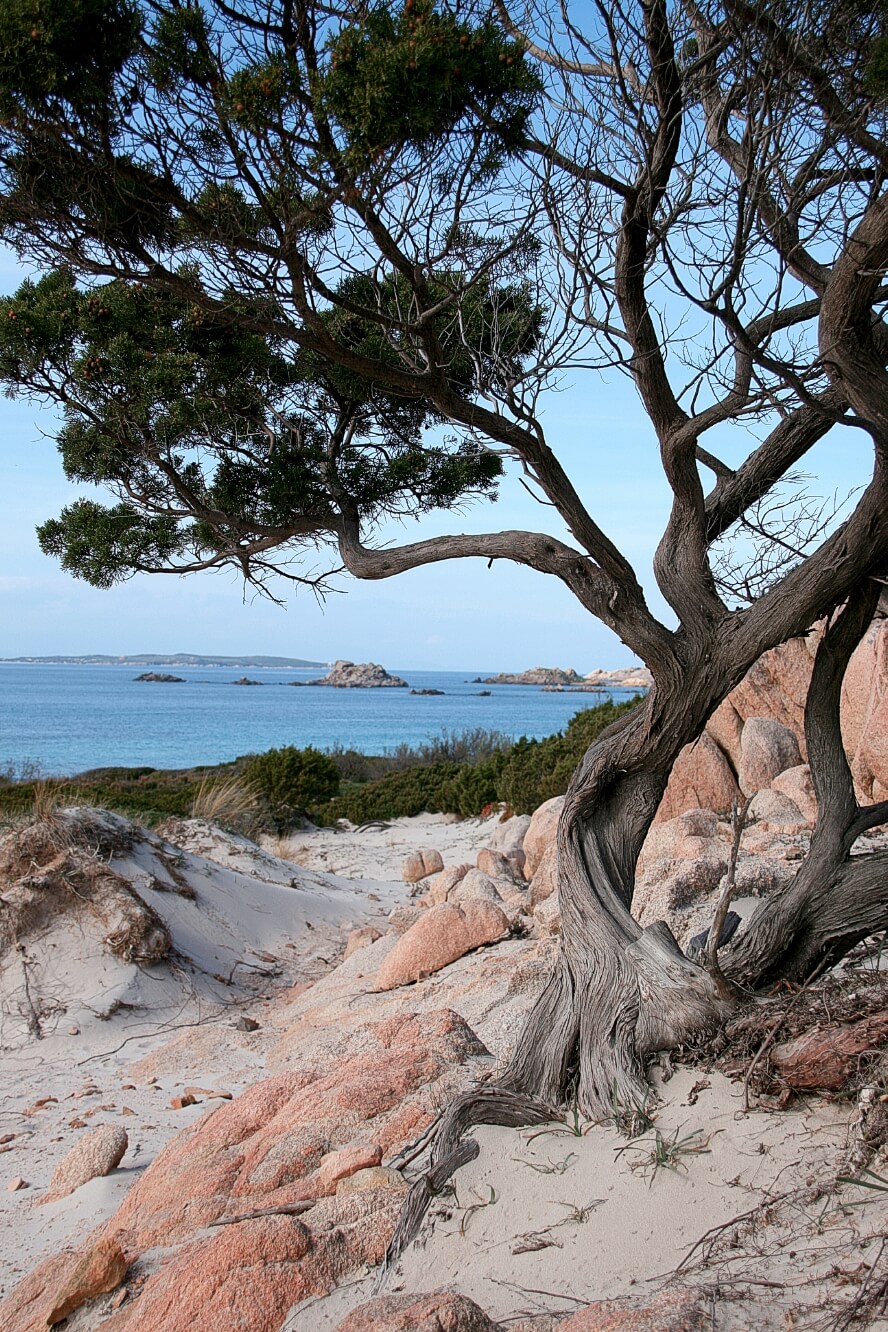 In the northernmost part of La Maddalena we discover Punta Marginetto and the Cardellino beach, where the sea has an unparalleled charm. Monti d'Arena is also characterized by transparent waters, but above all by a small sand mound from which you can tumble down to the beach! Not far from here, the narrow peninsula of Punta Cannone, stretches out into the sea, with Lo Strangolato beach, where some scogli in front of the sandy beach make the scenery very evocative. This area, known as the Abbatoggia promontory, is usually chosen by trekkers. There are numerous natural paths leading to the cliff. Continuing on the coast towards the south, we arrive at Bassa Trinità, which is considered the most beautiful beach on the island of La Maddalena, thanks to its very fine sand dunes and crystal-clear waters. Among the many beaches on the island of La Maddalena, you can't miss the Testa del Polpo (octopus head) (Capocchia du purpu in Sardinian dialect). To reach it, leave the panoramic road and head towards the Giardinelli island. On this marvellous beach, where the rocks look like the head of an octopus, the fine sand is white, and the sea is turquoise.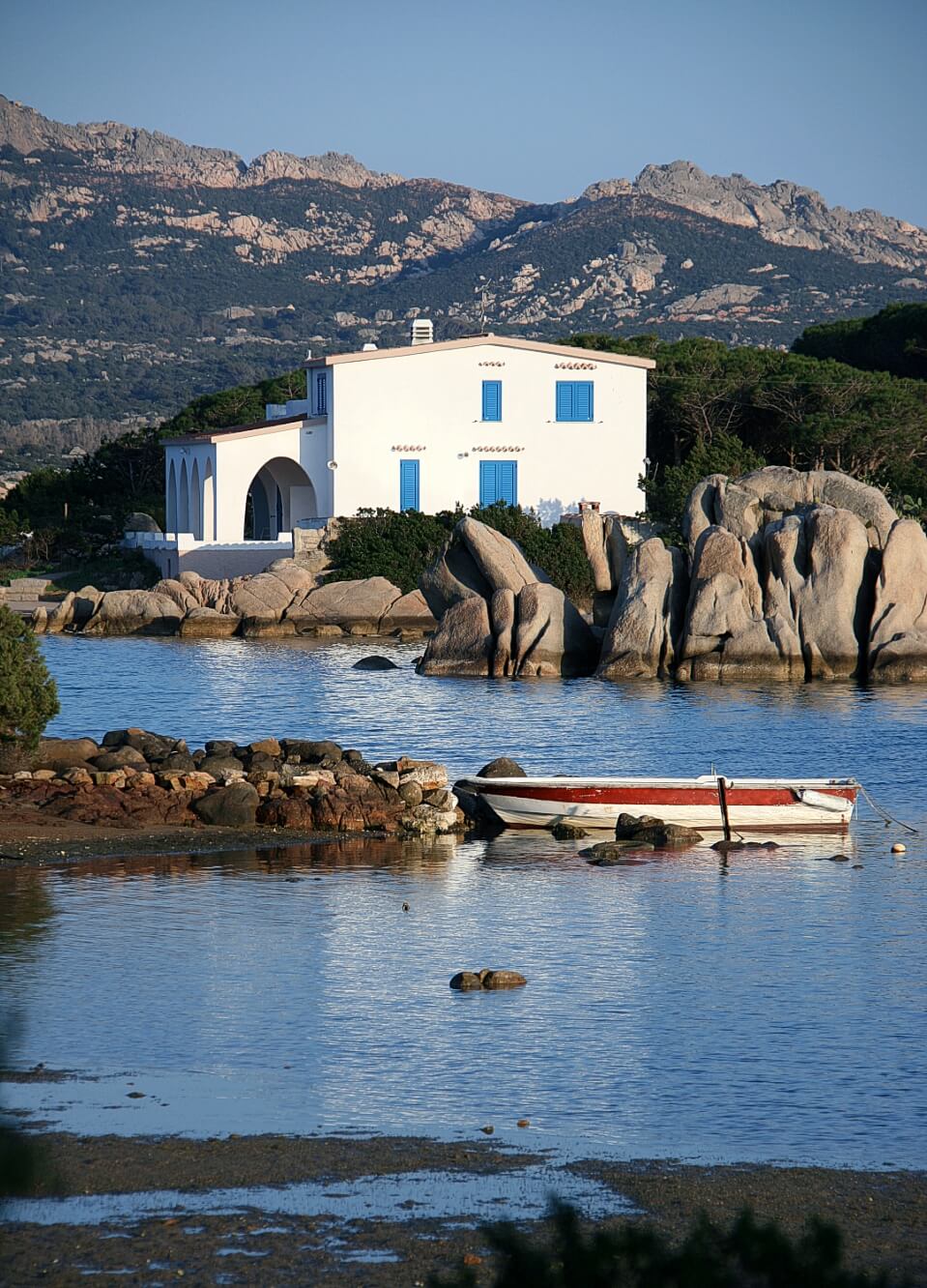 The Chapel of the Madonnetta
This small church perched on top of a rock is a special place in La Maddalena: a votive sanctuary, the chapel was built at end of the nineteenth century. Every year, on 1st of May, the maddalenini celebrate the feast of the Madonnetta (the little Virgin Mary) here together with tourists. Below the chapel there is a beautiful cove. Here we have described only some of the most beautiful places on the island of La Maddalena. All you need to do is explore he whole coast and discover all the peculiarities of our enchanting island.