17 June 2019
Razzoli is a little Sardinian jewel only 1.5 square kilometres wide! Among the islands of the archipelago, it is the closest to Corsica and it is completely uninhabited. Unlike the nearby islands, it is characterized by high cliffs and few beaches of wild beauty.
The beach of Cala Lunga
The main beach on the island of Razzoli is Cala Lunga, which is also the only mooring point on the whole island. The cove of Cala Lunga is divided into two by a granitic promontory, covered by a thick Mediterranean bush. Here the sand is fine and snow-white almost on the entire beach, except for a small part where the colour of the sand is amber. A real wonder of nature! The sea is very clear with light blue and green shades. Cala Lunga can be reached only by sea and is frequented by few tourists, which is precisely why they love it so much!
La Cala del Rosario on Razzoli island
In the northernmost point of Razzoli island lies Cala del Rosario, one of the most spectacular places in the whole of Sardinia. It is a beach without sand facing the Mouths of Bonifacio and its geological features are very similar to those of Corsica. The rocks plunge into the sea and create a magnificent sight. You can reach this place by sea and snorkel in the deep and clear sea!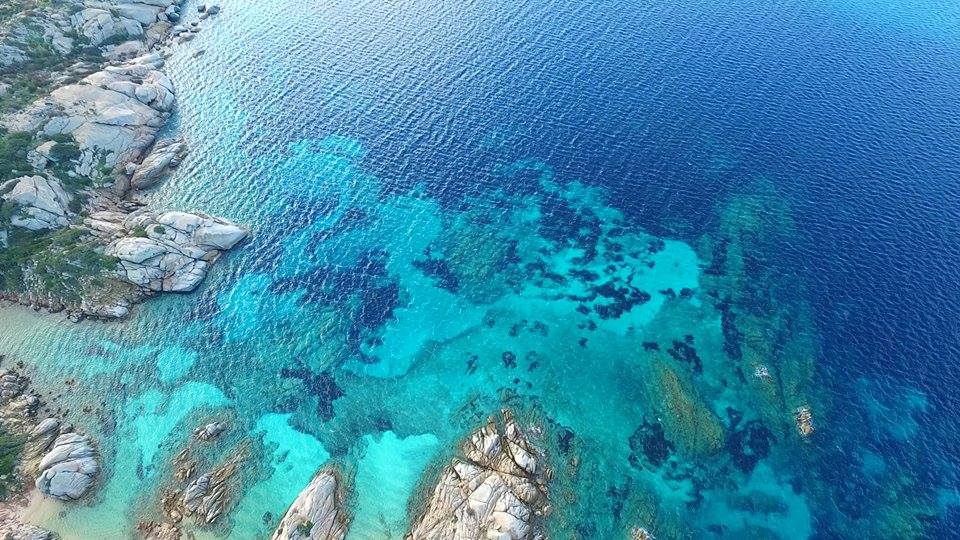 Behind the Cala del Rosario the Razzoli lighthouse is found. From up there you can see the small French islands of Cavallo and Lavezzi and Corsica seems very near. From Cala Lunga you can reach the Razzoli lighthouse by walking along a small road that runs across the island. Visiting Razzoli is a privilege that will give you memories to cherish for a long time.