17 June 2019
Santa Maria differs from the other islands of the Maddalena archipelago due to its geological features. It is made up of schist and not of granite and this is evidence that it is older than the other islands.
The vegetation on Santa Maria island is rich but not wild. The island has a brackish water pond, a little precious jewel!
The highest point on Santa Maria island is a hill just 49 meters above sea level called Guardia del Turco.
A road runs across the southern part of the island connecting the eastern side to the western one.
The entire coast is very jagged and punctuated by many small islands, including La Presa, the northernmost point in the whole of Sardinia.
Small and very green, Santa Maria is stably inhabited by some families. On the island, in the past, there was also a small monastery where some Benedictine friars who were escaping from Bonifacio sought refuge. They were effectively the first inhabitants of our archipelago.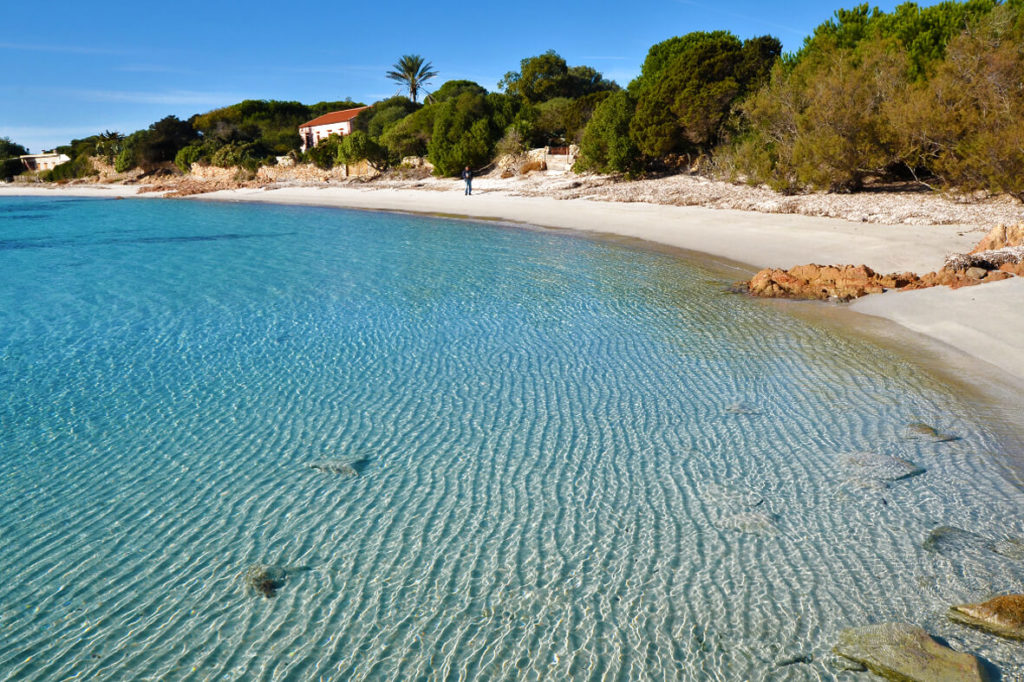 The beaches of Santa Maria
The most frequented beach is the Grande Cala di Santa Maria, in the south-eastern part of the island. Tourists love this bay because it is surrounded by rocks rich in vegetation, and some have built homes there. The sea becomes deeper as you move away from the beach, which feels like being on a catwalk that sinks into the warm turquoise sea. This heavenly corner can easily be reached by sea.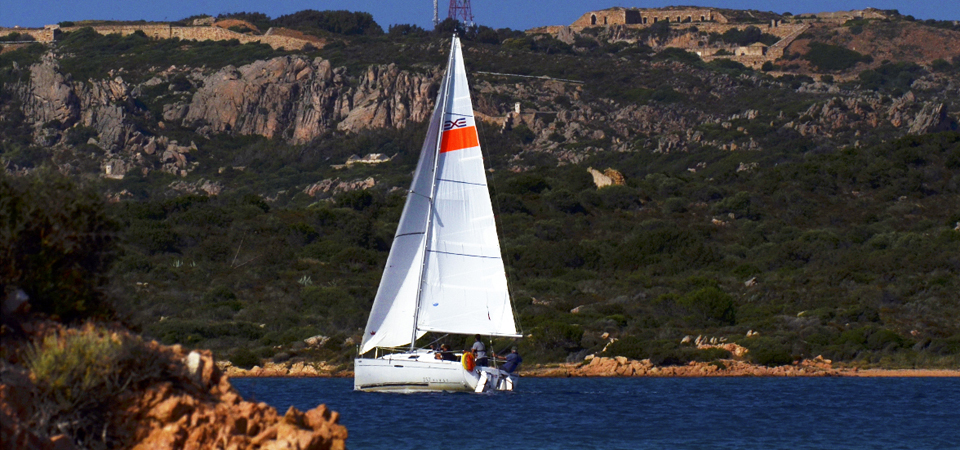 Cala Drappo beach is an entirely protected area. Its shape is similar to a crescent and has very light sand mixed with pebbles. The colour of the sea ranges from blue to green and is unbelievably transparent. The beach is surrounded by low pink rounded rocks, covered by lush vegetation.
Further north we find the two beaches of Cala Muro, where the crystalline sea water breaks against light-coloured rocks.
The island of Santa Maria is a paradise for the few, a unique natural spectacle.