17 June 2019
Santo Stefano is located between the island of La Maddalena and Palau. It is a very small and highly evocative island.
The waters surrounding it have a different colour to that of the sea around the other islands of the archipelago, leaning towards an intense and full emerald green.
Santo Stefano is a natural oasis, a unique white and pink block of granite, whose highest peak is the Monte Zucchero, 100 meters above sea level.
The interior of Santo Stefano island
If you want to take a break from the sea, we advise you to visit the whole of Santo Stefano island. There are several roads to visit both the coast and the interior.
Discover the Napoleonic Tower, which owes its name to the fact that Napoleon was hosted in it. It is open for visits. You can enter by crossing the drawbridge. Below the fort there is a small beautiful beach that can be reached by following a path that descends from the tower. There the water is very blue, and the sand is light-coloured even on the seabed.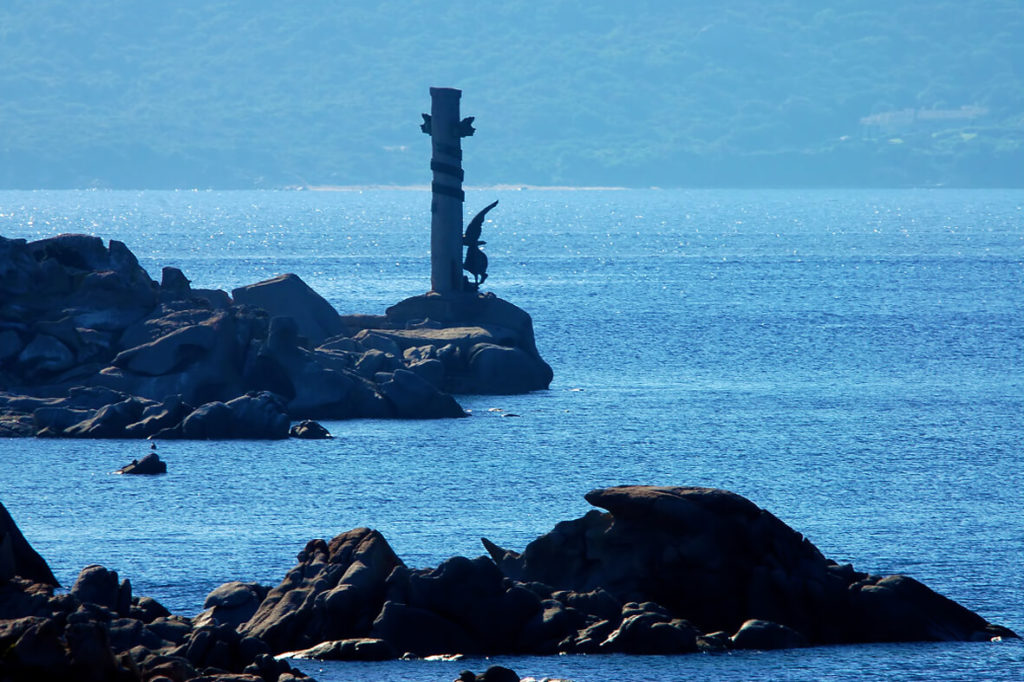 The beaches of Santo Stefano
You can reach Santo Stefano island by sea, sailing from the marina of Cala Gavetta of La Maddalena and mooring in the bay of Cala di Vela Marina, in the southernmost part of the island. This cove is dominated by a large reddish cliff, covered by thick Mediterranean bush that makes it look enchanting.
The peculiarity of Cala Marina beach is its sand, with large amber grainsmixed with pebbled smoothed by the sea water. Here you can rest quietly because the cliff protects the beach from the winds and because it is not very popular (and that is no secondary matter).
All the beaches on Santo Stefano island are wonderful but one, the Spiaggia del Pesce, surpasses them all in terms of beauty and charm.
It is a sandy bay, very well known and much loved!
The sand is very white, fine and compact. The sea is the main protagonist: crystal-clear water with turquoise iridescent shades. It is reminiscent of an exotic and faraway place, like dream Caribbean shores. In front of the Spiaggia del Pesce, the Roma islet dominates the scene almost as if to protect its uniqueness. This makes this corner of natural beauty even more evocative.